Wrap Music: The OneMethod Holiday Mixtape
To help get your gifts and your year all wrapped up – tis' that season after all – here's a little something from OneMethod to make the wrapping, taping, and overall work seem a bit more like play. Introducing:
Wrap Music
The OneMethod Holiday Mixtape
Mixed by @djpplus and hosted by @thatstevemiller
To our immediate and extended fam, friends, clients and random Internet mixtape trollers, enjoy and happy holidays. Please enjoy responsibly.
-OneMethod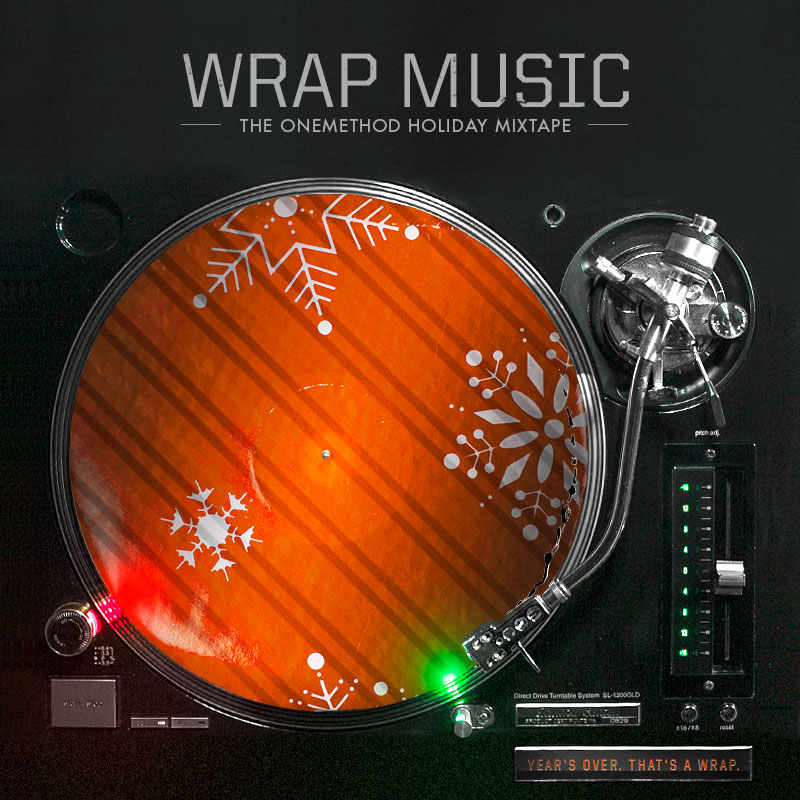 WRAP MUSIC – TRACKLIST
1. Pharrell – Happy
2. Taylor Swift x Kendrick Lamar – Shake It Off
3. The Jackson 5 – Rockin' Robin
4. Bill Haley – Rock Around The Clock
5. Queen – We Will Rock You
6. Bobby Shmurda – Hot Boy
7. Jay-Z ft. Alicia Keys – Empire State of Mind
8. Sia – Chandelier
9. Buju Banton – Champion
10. Serani – No Games
11. Red Hot Chili Peppers – Give It Away
12. Miley Cyrus x Jay-Z -We Can't Stop Twerking
13. Stagga Lee – Rock Your Body
14. B.I.G x Joan Jett – I Love Hypnotize and Rock & Roll
15. Chris Brown ft. Lil Wayne & Tyga – Loyal
16. Q-Tip – Vivrant Thing
17. The Spinners – It's a Shame
18. Stevie Wonder – Sign, Sealed, Delivered
19. Drake – The Motto
20. Run DMC & Aerosmith – Walk This Way
21. INXS – I Need You Tonight
22. Stevie Wonder – Superstition
23. Beenie Man – Dude
24. Sean Paul – Gimmie The Light
25. Ellie Goulding – Under The Sheets
26. Montel Jordan – This Is How We Do It
27. Michael Jackson – Remember The Time
28. Major Lazer – All My Love
29. The Supremes – Stop In The Name Of Love
30. Mark Ronson & Bruno Mars – Uptown Funk
31. Rae Sremmurd – No Flex Zone
32. Beyoncé – 711
33. John Legend – All Of Me
34. Fatboy Slim – The Rockafeller Skank
35. Outkast – Bombs Over Baghdad