Toronto is home to many special things. While some might point to impressive landmarks, failing sports teams or a crack smoking politician, the thing that defines the city to me is that charming institution that is the dive bar. To outsiders, these places probably seem terrible but there are still many who would defend them to the death. This range of reactions is not limited to my favourite type of bar, however. Just ask a group of people what they think about Snapchat and you'll likely see a similar disparity. The funny thing is that while so seemingly different, both of these things evoke the same types of reactions from different subsets of people. In the case of Snapchat, anyone under the age of 22 is lining up to get in while everyone else is just walking by wondering what the hell is wrong with these crazy kids. Many articles have been written by confused Gen X'ers asking why Snapchat has captured the youth. The thing that none of these articles deny (and something that has left many marketers scrambling) is the fact that Snapchat use has been sharply increasing amongst the desired 13-25 demographic, with numbers showing that almost two fifths of eighteen year olds use it multiple times a day. But instead of bashing our heads against the wall trying to understand what it does right, what if we did something a little different and tried looking at everything it does wrong?
Behaving Badly
Users have been heating things up with the app, often landing Snapchat in hot water.
When Snapchat was first pitched to me, I was told you could send anything you wanted without fear of it coming back to haunt you because it automatically deleted itself from the receiver's device. Well the thing people often leave out of that pitch is the fact that anyone who receives a picture of your junk is free to take a screen-cap on their phone. Yes it's true that the app will notify you when this happens, but at that point it's too late. You basically get one chance to make a mistake, but it only takes one to make you want to burn down the Internet for good. All this being said, I still feel like the culture surrounding Snapchat is one that encourages bad behavior regardless of this shortcoming. The growing epidemic of teens using Snapchat as a sexting tool reached such a level that the company even went so far as to release a set of rules telling teens to keep their clothes on. The app has gained a lot of notoriety for these types of incidents and in many ways this notoriety has probably helped significantly fuel its popularity among teens. All the cool kids are always getting into trouble right?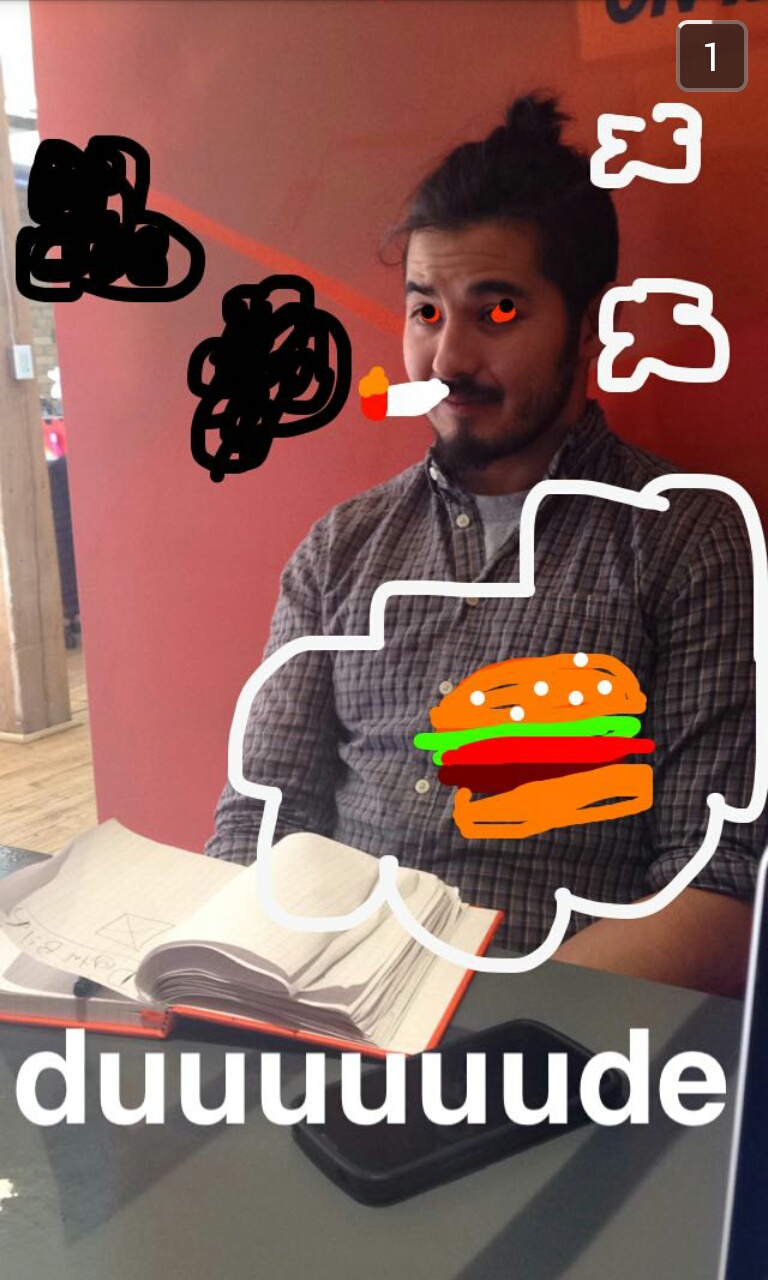 SUX – Shitty User Experience
An awful user experience is typically a bad thing, but Snapchat users have found a way to make the UX work in their favour.
In this day and age of modern mobile app design, it seems almost insane to imagine any app getting successful that isn't immediately intuitive to the average user. Many developers have grappled with the different ways to remove barriers for the user and while not always successful there's usually at least an attempt made to streamline the experience. But Snapchat doesn't care about your ideas relating to user experience. It doesn't want to explain its features. It doesn't present an architecture that would make sense to anyone without any sense of its logic. Snapchat is essentially the honey badger of micro-social networks. Hand your phone to any adult who's never used it before and count the time it takes for them to go "Fuck this piece of shit". So how does this thing continue to be popular? Well consider for a moment, a different context. Imagine I'm at school and everyone is getting Snapchat. Yeah it seems dumb, but everyone has it so I can just ask someone to help me figure it out. Also, did I mention that everyone has it? Yeah it seems dumb, but I damn well better figure it out or else I risk being left out. This very situation actually played out at OneMethod, where a small group started using it initially and helped get more and more people into it. There were a few that ultimately played the Danny Glover card and complained about "Being too old for this shit", which brings me to my final point. Every time parents see Snapchat, they have no idea what the hell they are looking at so I never have to worry about them going through my stuff. This is hugely important to any kid still living at home, which last I checked aligned quite nicely with Snapchat's core demographics. By virtue of it having an incomprehensible user interface, Snapchat has essentially created a new language that only people under the age of thirty can hear. Like a dog whistle for teens, except with more pictures of dicks and boobs.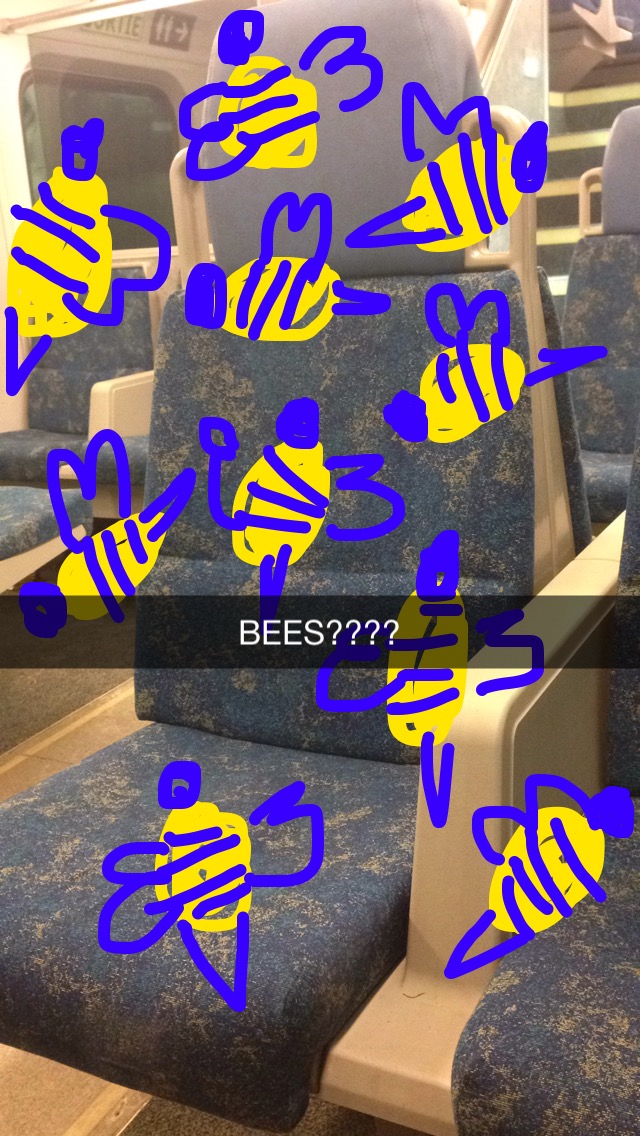 Pay the cost to be the boss
Snapchat's never been worth more, but all attention isn't always good attention.
In the case of the company behind it, being bad has never felt so good. The company is rumored to be worth about 10 billion dollars and many major brands have already begun to set the app in their sights. With this higher profile, though, has come the inevitable slate of problems. For an app that prides itself on being the safe place where people go to send images and videos that disappear forever, it has been in the news way too many times for having security breaches. And the challenge with catering to younger demographics is that their tastes are often pretty fickle. Right now they love Snapchat, but who's to say they won't move on to something newer like Yik Yak or Ello? Will Snapchat find ways to reinvent itself and remain relevant? Will it reach out to older demographics at some point? Only time will tell but I'm willing to bet that something that seems to pride itself on being a piece of junk might not elicit the type of loyalty required in order to maintain long term relevance.