If you watched the above video and found yourself saying, "what do these guys do?" know that you're not alone. In fact, most people that work inside this studio tend to ask similar questions fairly frequently. Are we in advertising? Are we an agency? Are we allowed to visit the office bar at any point in the day? In all three cases, the answer is sort of. There's no doubt that we do a lot of advertising and that our outfit matches the definition of an agency, but at our core we'll always be a little design shop that doesn't fit neatly into any pre-existing box. But while defining what we are can be challenging, showcasing what we do is a somewhat simpler task.
We destroy things.
Before we opened Side B of our current office, we destroyed the former law firm that once lived there. It was mostly for fun, and b-roll, but it was also emblematic of what we do on a daily basis. We rip apart things you're familiar with and then rebuild them in a way that we think looks, works, and feels best. This applies to websites, Instagram posts, brochures and pretty much everything we touch.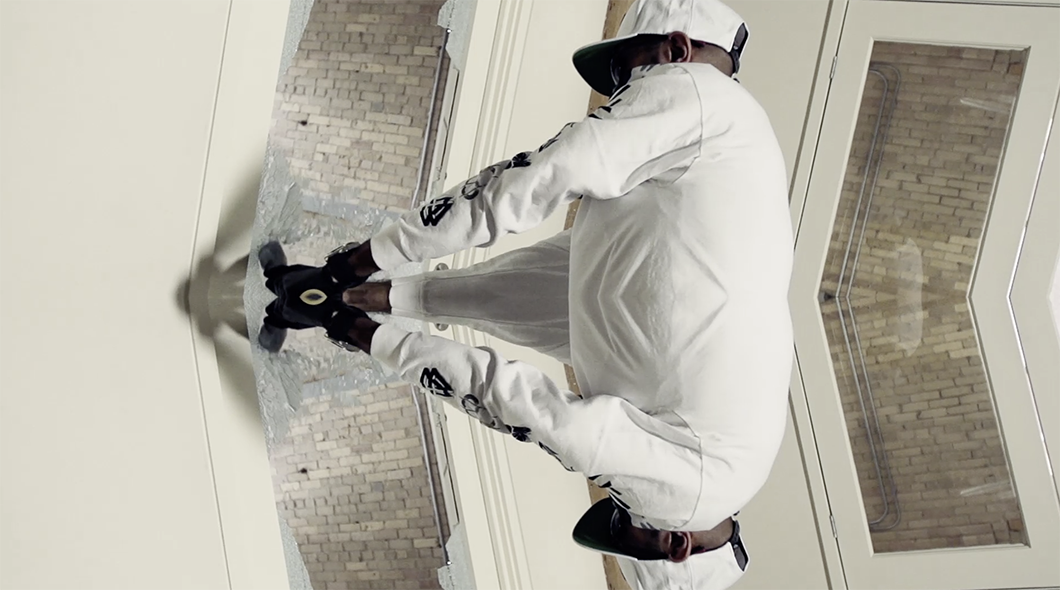 We leave our mark.
Even the best advertising and design can face the threat of being temporary or disposable. But if you can tell a good story, or make an actual change, that can last. If you spraypaint your name all over the place, that can also last. We like to employ different tactics to attain permanence.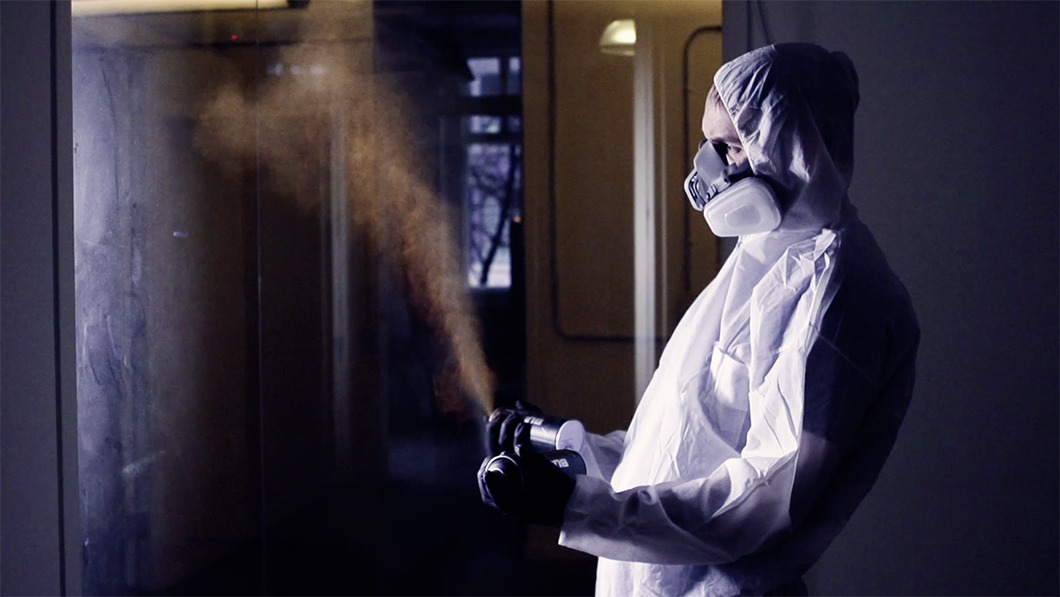 We chill.
Late nights and timelines that are hipster-jeans-tight do happen here. But, through the madness of the industries we exist in, we try to keep things chill. That means you can move your office to our indoor park for the day. Shit, you can move your office to an outdoor park for the day if you want. Coupled with all the couches and the 90s hip-hop on surround sound, this makes for a fairly relaxed spot to create. Oh, and there's somewhat of a no yelling policy, a rule of sorts borrowed from our big brother Bensimon Byrne.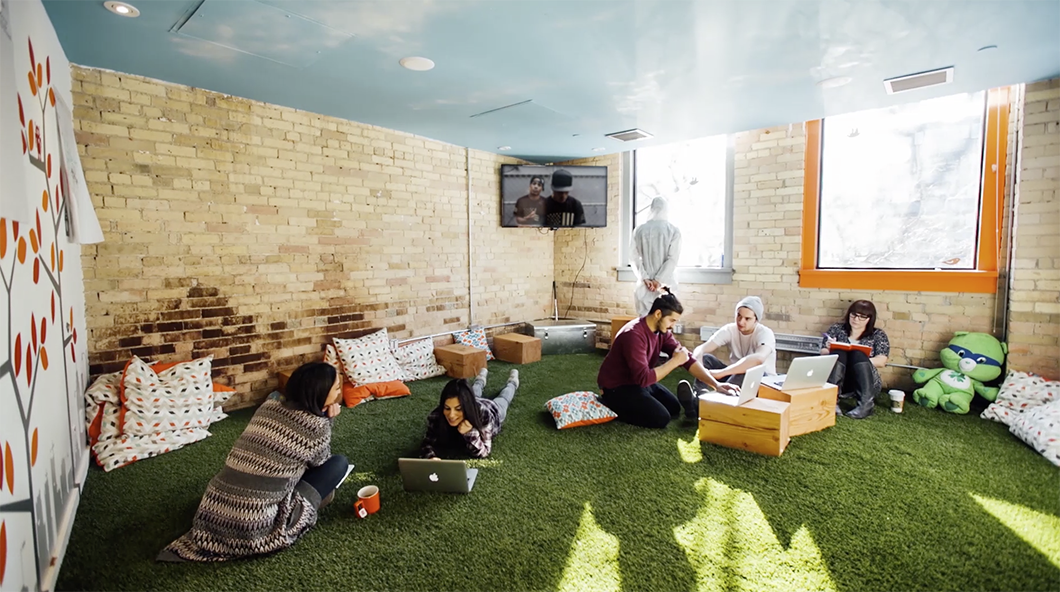 We collaborate.
While this isn't anything new as an overall concept, we like to push collaboration as much as possible. That means there are no pre-defined creative teams and that once ideas start being shared, your job title (position and rank) loses most of its meaning. Because good ideas are good ideas, regardless of where they come from. And good ideas tend to come when all sorts of different things and people mash together.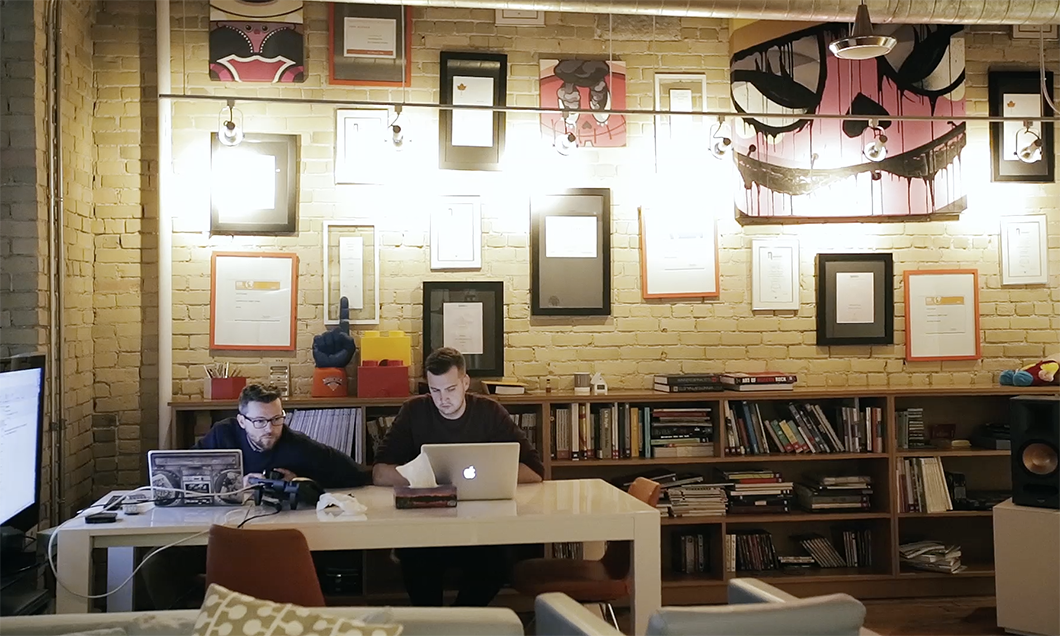 We blur the lines of digital.
The digital landscape, like our studio, is damn hard to define. And we like it that way. Some things we create start online and end up IRL. Other things work in the reverse. And sometimes we do things in the digital space that don't quite exist yet.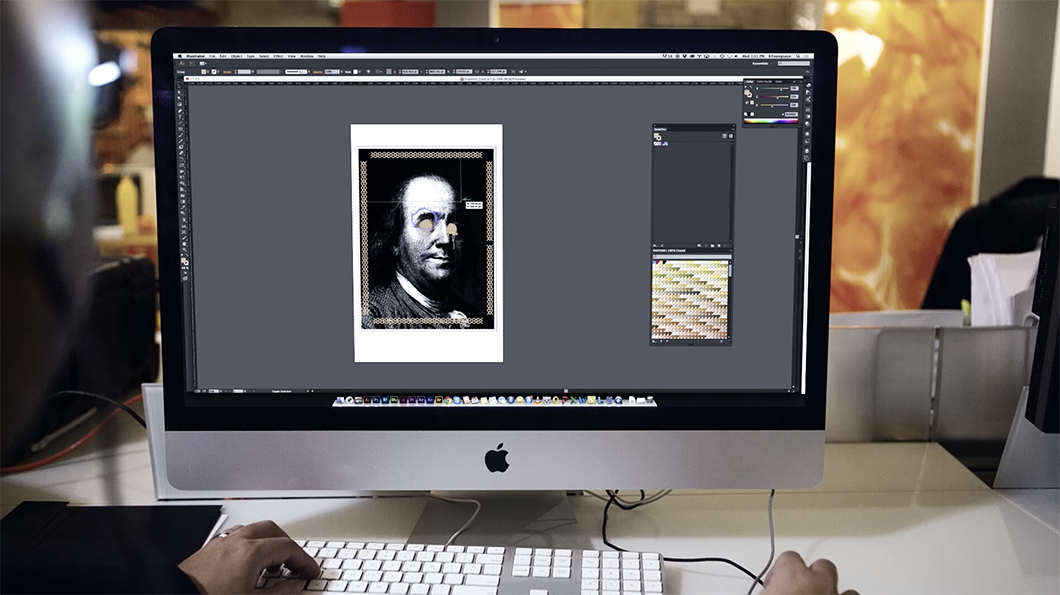 We win things.
But… you'll notice that the awards aren't the focus here. Instead, the team is the focus, fronted by our leader and bridging the gap between design culture (advertising + design awards) and street culture (graffiti). Sure, we're plenty proud of our awards, for a wide variety of categories and clients, but they represent only one aspect of what we do.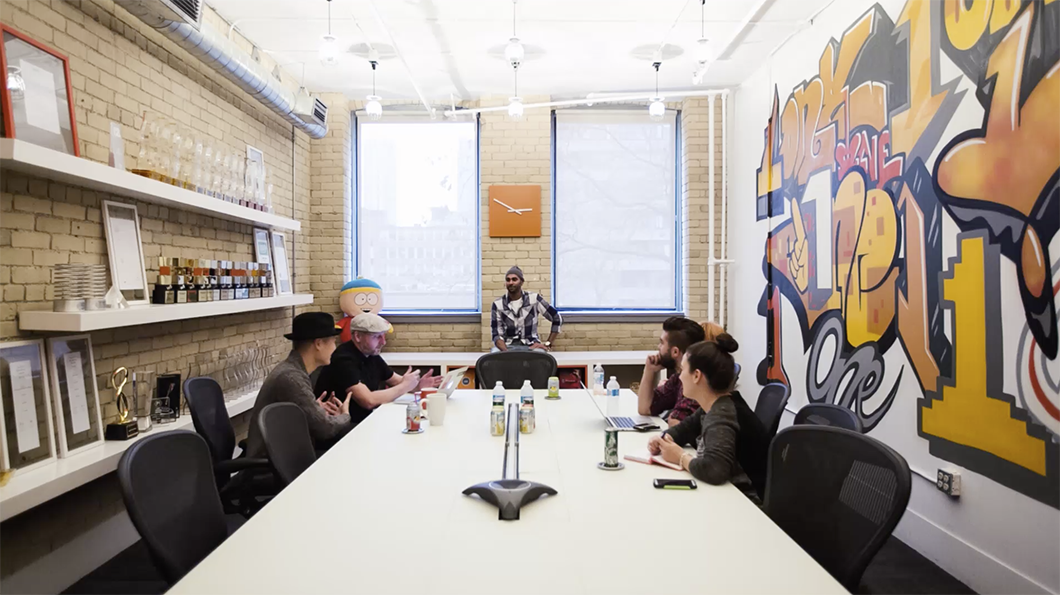 We go late.
Late nights go down here. Often. Half the time these evenings are entirely work free. At least one of those times there happened to be a confetti gun. And most of the time the location tends to be in our MethLab.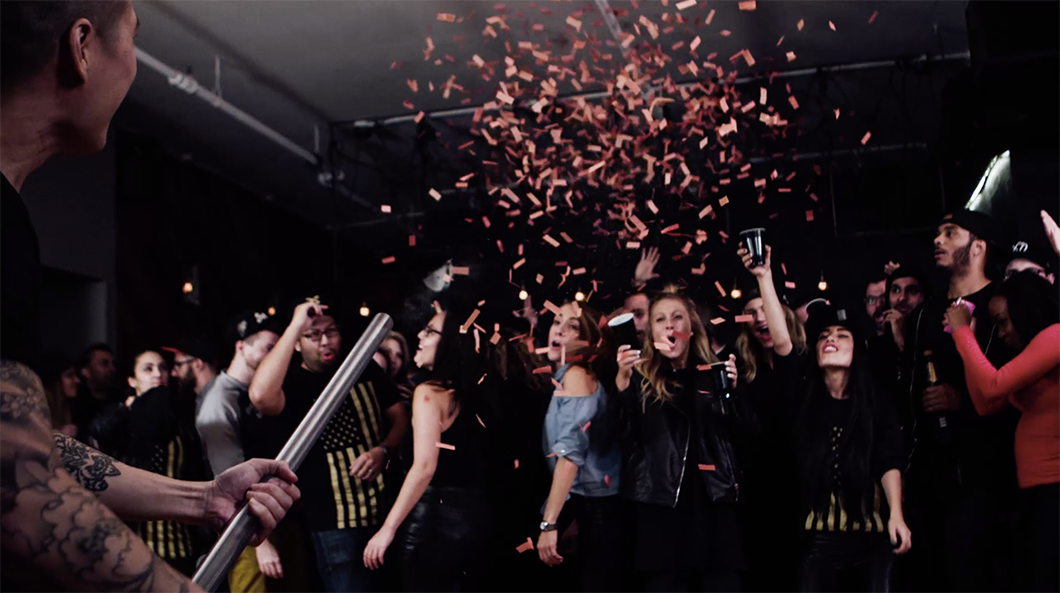 We have a MethLab.
Yes, we have a MethLab, which is both a literal and figurative space. In the literal sense, the MethLab is our private bar. It's designed by the folks from La Carnita, and sponsored by Flying Monkeys brewery. It acts as a retail space for our OneMeth streetwear line, and just happens to be a great place to grab a drink. In the figurative sense, the MethLab is the experimental art of the studio. Here we set all sorts of fires and try to bring experiments to life, and later to market. It's a place where we can design whatever we want, free of any restrictions.
And just as always, it all comes back to design. We started in design and it'll always be a big part of what we do – from graphic to industrial to fashion to interior. These days, coming up with a solid conceptual idea has become table stakes, and what sets you apart are all the little details in your execution; those little nuggets that often get overlooked, but are paid off tenfold when discovered.
Amin (our Founder & CCO) has always joked that he has pixel perfect vision, but I'm actually starting to believe it. It's something he's instilled in all of us from day one, and something that I continue to preach to the team daily – details, details, details. That means every art director is also a senior level designer. It's also something that can lead to lots of last minute changes. But there is a price to perfection.
It's not always the best for our bottom line, but we take design (whether it's social, web, mobile, or even print) very seriously. There's no such thing as 'just a social post' or 'a quick Keynote presentation'. If it leaves the agency it represents us, and if it represents us, it's gotta be perfect.
We're a creative led agency and we don't compromise the quality of our work. That's our credo. We don't have a quick and dirty version of anything. And if we don't think we can work within your budget, we aren't afraid to say so.
It's a tough standard to live by, but that's our ongoing pursuit.