As part of our regular Lab Notes series we'd like to share what's creatively inspiring us. Lab Notes is a weekly talk series at One Method for the OM fam and clients, and due to the popularity of this creative inspiration issue, we're going to make it a regular feature. So, without further ado, here's what's floating our boat right now.
Geico: Unskippable.
Yep, how about that, our list starts with the least technical of our offerings, having more to do with traditional advertising, but we're a sucker for a good idea well executed. We love that the medium of skippable pre-roll itself has formed the inspiration for this ad, but most of all we just love the look on mom's face!
Dominos Emoji Ordering
Two things we all love are emojis and pizza. So when Domino allowed us to connect our twitter account to our Domino account we rejoiced at the ability to have our favourite pizza delivered to us simply by tweeting a pizza emoji.
AS Roma: Shoe Selfies
Italian soccer club AS Roma build a special photo turntable rig that their players stood on before the big match to create a shoe selfie for their Google+ page. The fan response was enthusiastic, going to show that it doesn't always take epic budgets to get epic results.
The Imagination Machine
This stunt features an installation in a mall in Russia where people are asked to imagine somewhere they want to visit, anywhere in the world. If you were lucky enough to take part, you were given an EEG-brainwave headset that monitors brain activity to determines your level of focus. If you stay focussed long enough you won tickets to your dream destination. It's interesting to see how many people's concentrating face looks like a pooping face.
Enough
This interactive picture book takes us back to the days of experimental Flash sites that we'd lose ourselves in for hours. It's as beautiful as it is clever, and here's an interview with the creator over at the The FWA.
Species in Pieces
There's an obscure feature in CSS that allows rectangle to be clipped to a triangle. Webdev superstar Bryan James took this feature and created Species in Pieces, a website that showcases 30 endangered animals, drawing them beautifully from 30 triangles. We'd like to thank Bryan for taking the time to share how it was done over at Smashing Magazine.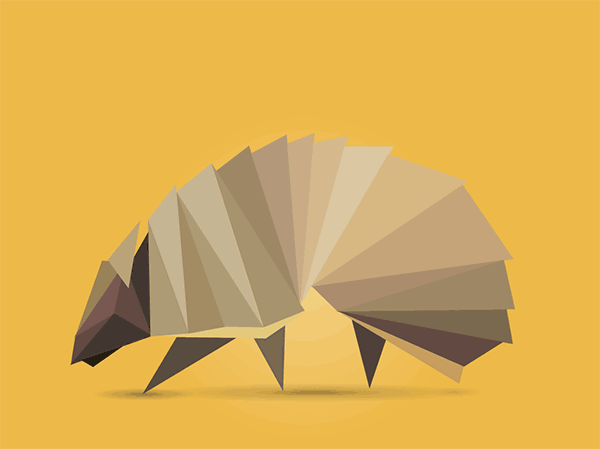 The Dilla Dimension
We're not saying you have to be high to appreciate this short film inspired by J Dilla's Donuts. But it helps.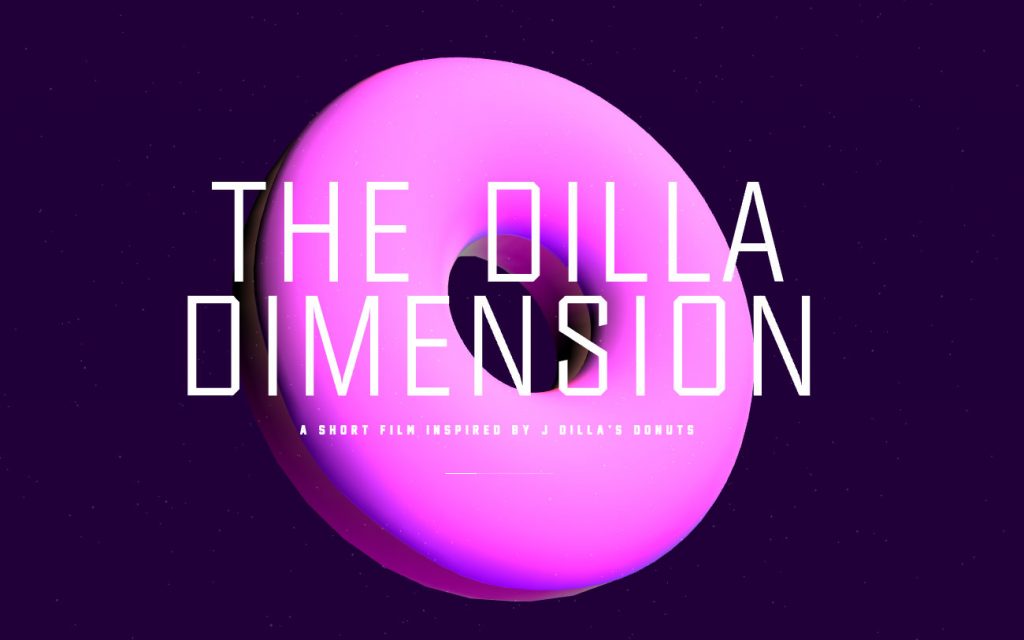 Dorothy
When coming up with creative ideas it's easy to get caught in the technology trap of trying to be too clever. Sometimes the simpler approach wrapped in a good story is all you need. Dorothy is a simple wearable device that connects your shoes to your phone, leveraging the brilliance of IFTTT.
Hands Free Tinder
Still looking for something to do with your Apple Watch? This app assumes you choose who to swipe right with your heart.
Croatia Audio
We somehow missed this when it came out last year. What graphics do you use for a website for an audio production company? This site is all about the audio, and it's beautifully done.
Perfume @ SXSW
Creating a live event where the primary audience is watching by livestream means making decisions about whether to create a great show for the live audience or the people at home. The live audience tends to win, but everyone's a winner with this performance. There are so many "oh shit, how did they do that!" moments that we'll be covering it in more detail in a future blog post.
Google Cardboard
An update to the low tech VR headset was announced at Google I/O last month. VR is going to be the hottest topic of 2016. It's going to be everywhere. And cardboard provides us with a low cost option to hand out to people as part of a marketing campaign. Some clever origami builds up the unit into which you insert your phone and hey presto, low budget Oculus Rift! Our favourite way it's being used is in Google Expeditions, where an entire classroom of kids can view far away places together.
Google Jump
Jump is three things — an open source hardware spec for a camera rig, a very clever software processor that takes the multiple videos and turns them into stereoscopic VR Video, and a video player that everyone can use to watch this wonderful new content. Oh, that player? It's called Youtube.