How To Make 'Em Hungry On Twitter
For a copywriter, Toronto is always teeming with inspiration. You get to live so close to so many big industries. You're regularly exposed to so much culture. You get to walk past so many sandwich boards.
YES! Sandwich boards. You read correctly. Those freestanding, fold-y signs that sit outside restaurants and bars, requesting your patronage. It's amazing how often sandwich boards inspire me as a digital copywriter. They may seem like the furthest thing from Twitter, but I invite you to look closer.
1. They have to work hard.
If someone is walking by your establishment, they're either planning to come in anyway (in which case your advertisement is unnecessary) or they're on their way to something else. A good sandwich board doesn't just convince a person to come inside, it convinces a person to immediately cancel their plans and come inside. Technically speaking, that's some persuasive sh**.
2. They have a character limit.
Like copywriting, brevity is king. You don't get a lot of real estate on a sandwich board, so you gotta make 'em want it in a handful of words or less.
3. They offer endless creative opportunity.
Sandwich boards (like tweets) are great because they let you say something new every day. Another day brings another idea for how to get people's attention. And it's rarely overthought. Sandwich boards are usually written by the bartender, or the manager, or some busser who has to get back to wiping tables and just needs to get that sign out ASAP.
Sandwich boards can be funny.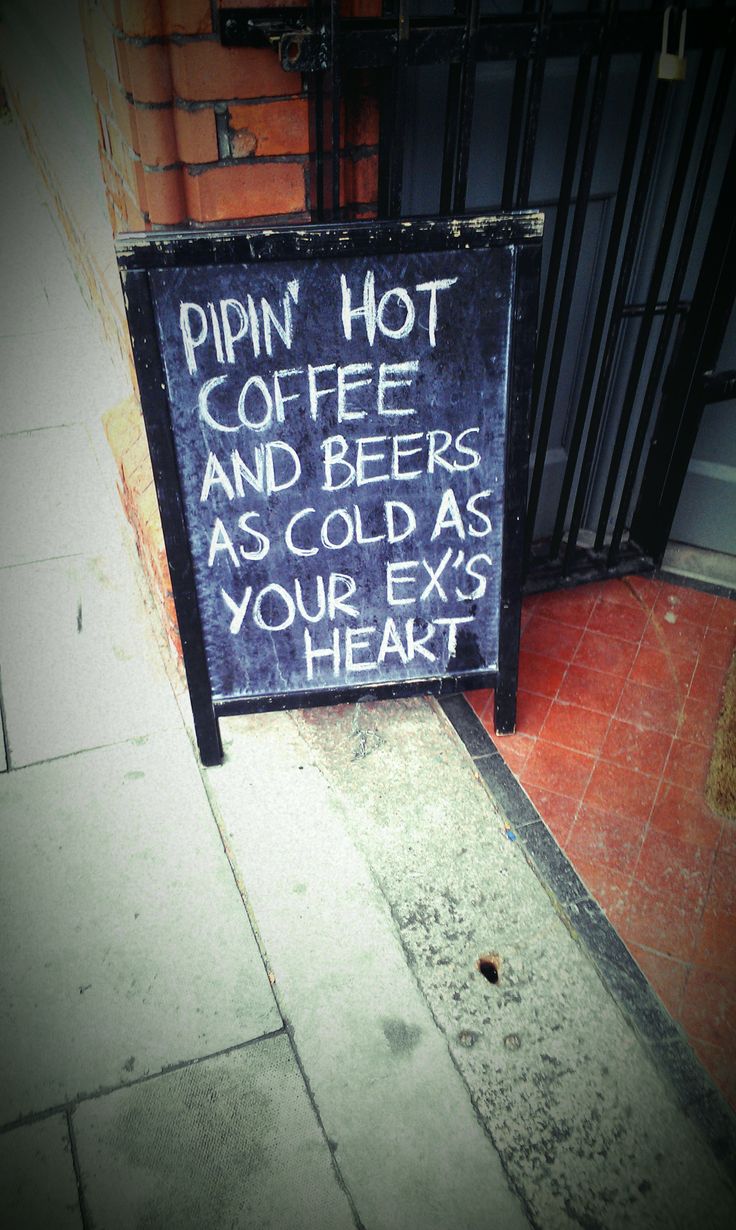 Or poetic.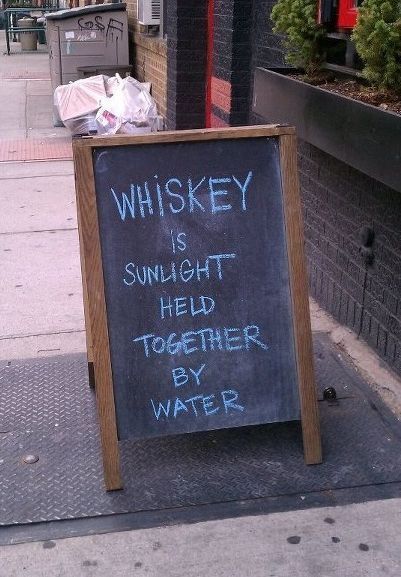 They can be provocative.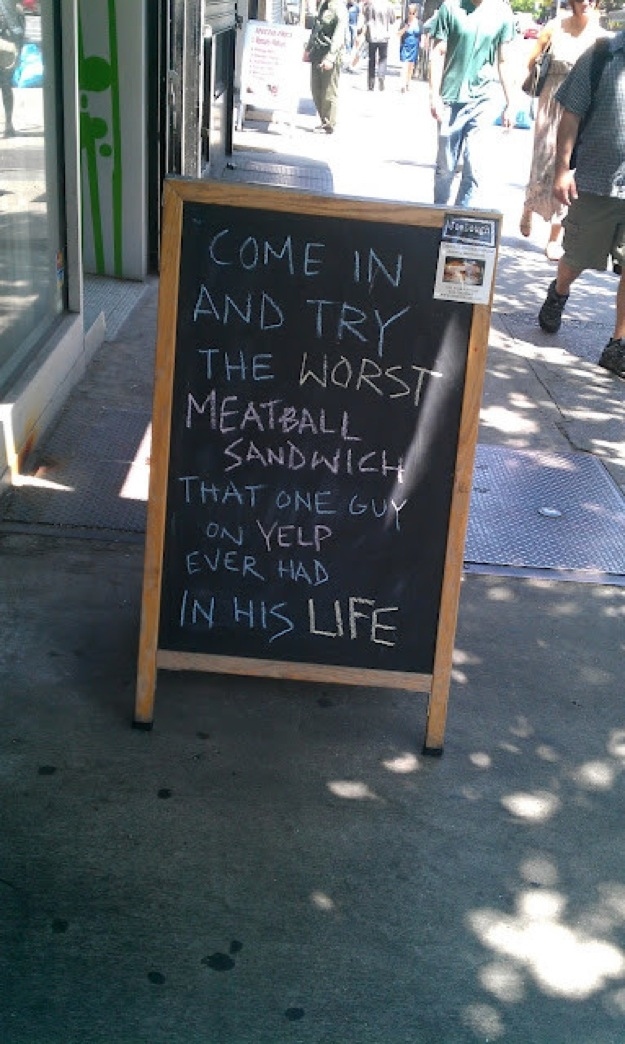 Or just straight-up straight-up.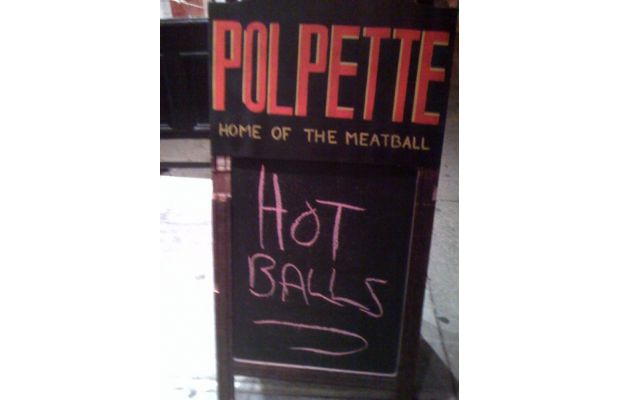 Some leverage what's trending.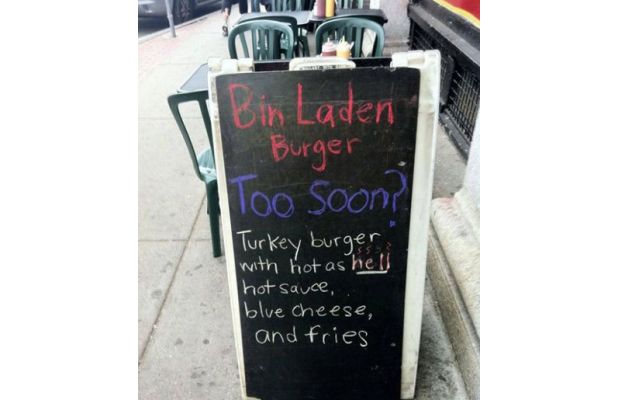 While others just speak a timeless truth.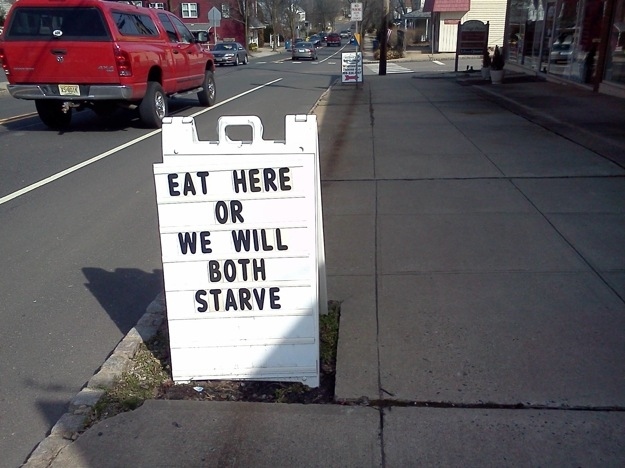 Most people have the attention span of a 6-week old kitten when they're online. And as a writer in this space, the objective of every single story I tell is: make it f***ing quick. And that's why I love sandwich boards. Because the best ones distract me from my intended errands and bring me to whiskey instead.