In conjunction with our quarterly Speakeasy event, our very own Director of Technology, Hoss Gifford, learns how to cook our guest's favourite dish. At least, that's how it's supposed to work out, but when Ben Huh turned up at the MethLab he explained that hadn't cooked for years.
Ben's big break came when he paid 2.25 million dollars for a website with pictures of cats on it.
That website, of course, was iCanHasCheezburger, so we turned Ben's cookery lesson into a taste test five of Toronto's top Cheezburgers, which include The Burgers's Priest, Gangster Burger, The P&L Burger, Marben, and Bar Hop.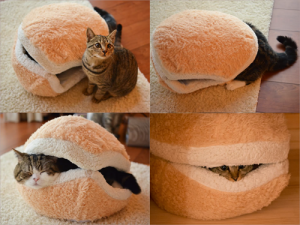 Ben was in town for Our Speakeasy event — an intimate gathering where 50 people get together to participate in a conversation with some of the world's most influential creative business leaders. Keep an eye on www.speakeasy.to for news of our next event, but be prepared to move fast as last time those tickets sold out within a couple of hours of going on sale.
Ben explained how being aware of his own mortality has helped him live a richer life. If you knew you only had 20 birthdays left, would you change how you spent them? That's the thinking that Ben has brought to his life and if his balance of passion and being super chilled is anything to go by then it's working out just fine.
We'd like to thank Ben for making our inaugural Speakeasy event such a huge success. Stay tuned for the next episodes of Cooking in the MethLab, featuring Jared Ficklin and his Hatch Chile Stew (which is actually a soup).